On Sunday will be worshiping at 10am, online and in person (our bulletin)
Easter Masks:
We STILL have PLENTY of white masks available AND we celebrate the Easter season for 50 days!  We would love for everyone in your family to decorate their mask for Easter! (Our pandemic version of an Easter bonnet.) Remember: cloth masks should be washed every time you wear them (even if you're double-masking!)  Feel free to pick up a mask (or 2) at church.  If you need masks delivered, please call the church and let us know…we can bring them to you. Some decoration recommendations: fabric markers or fabric paint (you can get these at craft supply stores), iron-on transfers (you can buy these or make your own using your inkjet printer and special paper), the possibilities are endless!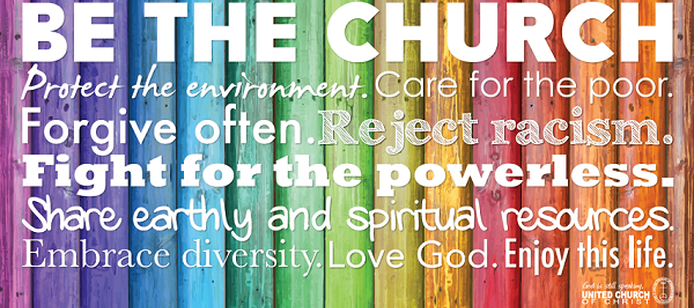 Our Mission:
At Dover United Church of Christ we are gathered in joyful community as children of God and brothers and sisters in Christ, we commit ourselves to the hearing, believing and doing of God's Word, shaping our lives by supporting one another, worshiping God, promoting justice and spreading the Gospel.
We invite you to come (as you are), to be the church with us.
Worship at 10 a.m. Sunday Mornings (in person)
or join us from wherever you are on Facebook Live