Send 1,000 Backpacks to Children in Liberia!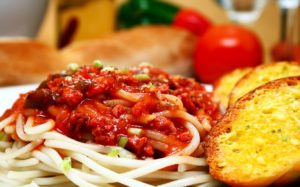 March 10 at 5 pm, Dover UCC is hosting a Spaghetti Dinner to help the Legacy Holding Foundation send 1,000 backpacks for children to Liberia with Barchue and Grace Guar.  The church will provide the dinner and Barchue and Grace will provide the African desserts and the music!  The suggested donation is $10 for adults and$5 for children (age 12 and under).  Give more if you can!  All proceeds will go to the Legacy Holding Foundation for the shipping of the backpacks.  Tickets are available from the Church by calling 717-292-3743 or through Barchue and Grace Guar by calling 717-683-6809 or 717-683-0783.  Make your reservation NOW!
Help Pack UP the Backpacks!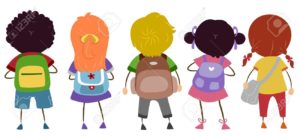 On Saturday, March 17, 8:30 to 10:30 a.m. at our Community Pancake Breakfast, come and eat breakfast and then help pack up the shipping containers with backpacks!  Serve the children of Liberia and help prepare the containers!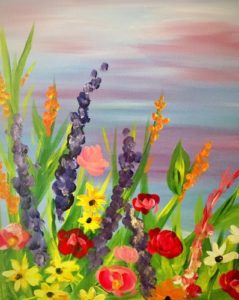 Paint Nite at Dover UCC –
Friday, March 23 at 6:30 pm!
Come find your artistic talent!  Join us at Paint Nite and paint a Wildflower Garden!  That should get you ready for Spring!  Only $40 and everything is provided!  Follow this link:
https://www.paintnite.com/events?lat=40.0284&lon=-76.8744&minDate=03%2F23%2F2018&term=Dover%2C%20PA
This event is sponsored by the Outreach Ministry Team and all funds raised will go to the Outreach Ministries of the church.  Join us!  Find the artist in YOU!
Worship and Study During Lent!
"Thy Will Be Done" is the theme for worship and study at Dover UCC.
It all begins on Valentine's Day, February 14, which is also Ash Wednesday.  We will share Ash Wednesday service with Salem UCC and this year the service will be at Salem UCC, just a mile west of Dover UCC on W. Canal Rd.  This service will be at 7 pm.
Each Sunday at worship at 9 am we will examine how God's will can change our lives for the better!  We will see this through the eyes of men and women of the Bible as we hear their stories and consider our own.  Adult discussion will follow worship after a time of fellowship where we will continue to study the scriptures from worship.  A devotional booklet is available for each family for daily devotions.
Maundy Thursday and Good Friday Worship will also be shared with Salem UCC and will be held at Dover UCC at 7 pm each evening.  There will also be a shared Easter Sunrise Service at Salem UCC.
"Great Love" is the theme f
or shared supper and worship with other UCC's in the York Association!
Every Wednesday Night during Lent, join other churches in the York Association for a light supper at 6 pm followed by worship at 7 pm.  Each week a different church will host, assisted by a second church.  The schedule follows:
February 21, Dover UCC, 45 W. Canal St., Dover assisted by Emmanuel UCC.  The theme will be the Love of God!
February 28, St. Paul's UCC, 205 W. Main Str., Dallastown assisted by St. John's UCC in Red Lion.  The theme will be the Love of Neighbor!
March 7, Shiloh UCC, 2251 Willow Rd, York assisted by Locust Grove UCC.  The theme will be the Love of Children!
March 14, Trinity UCC, 200 E Market St., Hallam assisted by Hayshire UCC.  The theme will be the Love of Creation.
March 21, the final service will not include supper but will be a Concert Celebration at Faith UCC, 509 Pacific Ave, York.  Dessert will be served following worship.